Windsor Garden Group meetings are open to all.
Our meetings are at 10:00am at the
Windsor Community House, 107 Main Street, unless otherwise noted.

Windsor Garden Group
2020 Meetings & Programs
January 28- Review 2020 program
February 11- Sue B's home - Valentine socks (Photos below)
February 25- Business meeting at United Methodist Church, 56 Chapel Street, Windsor.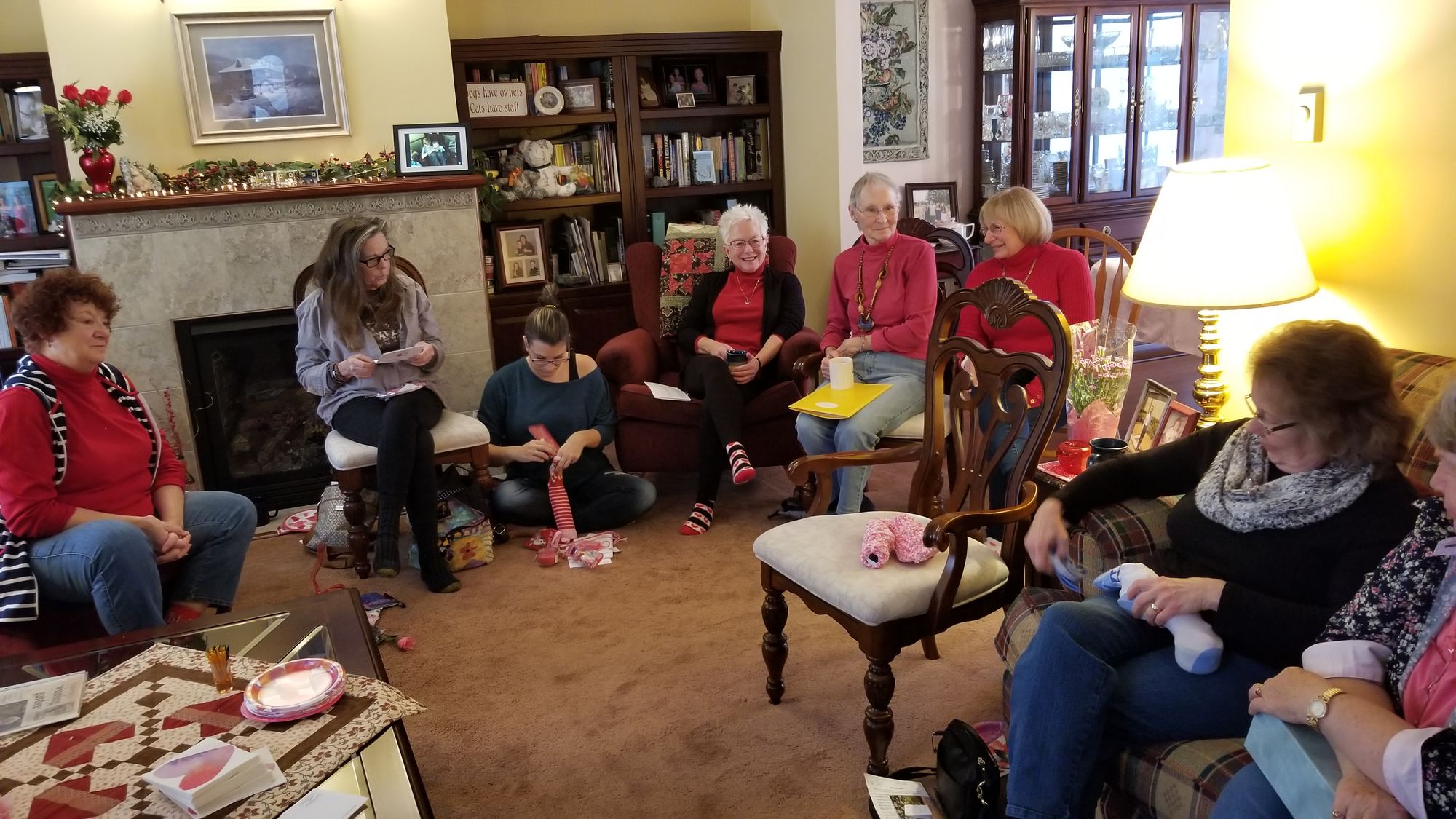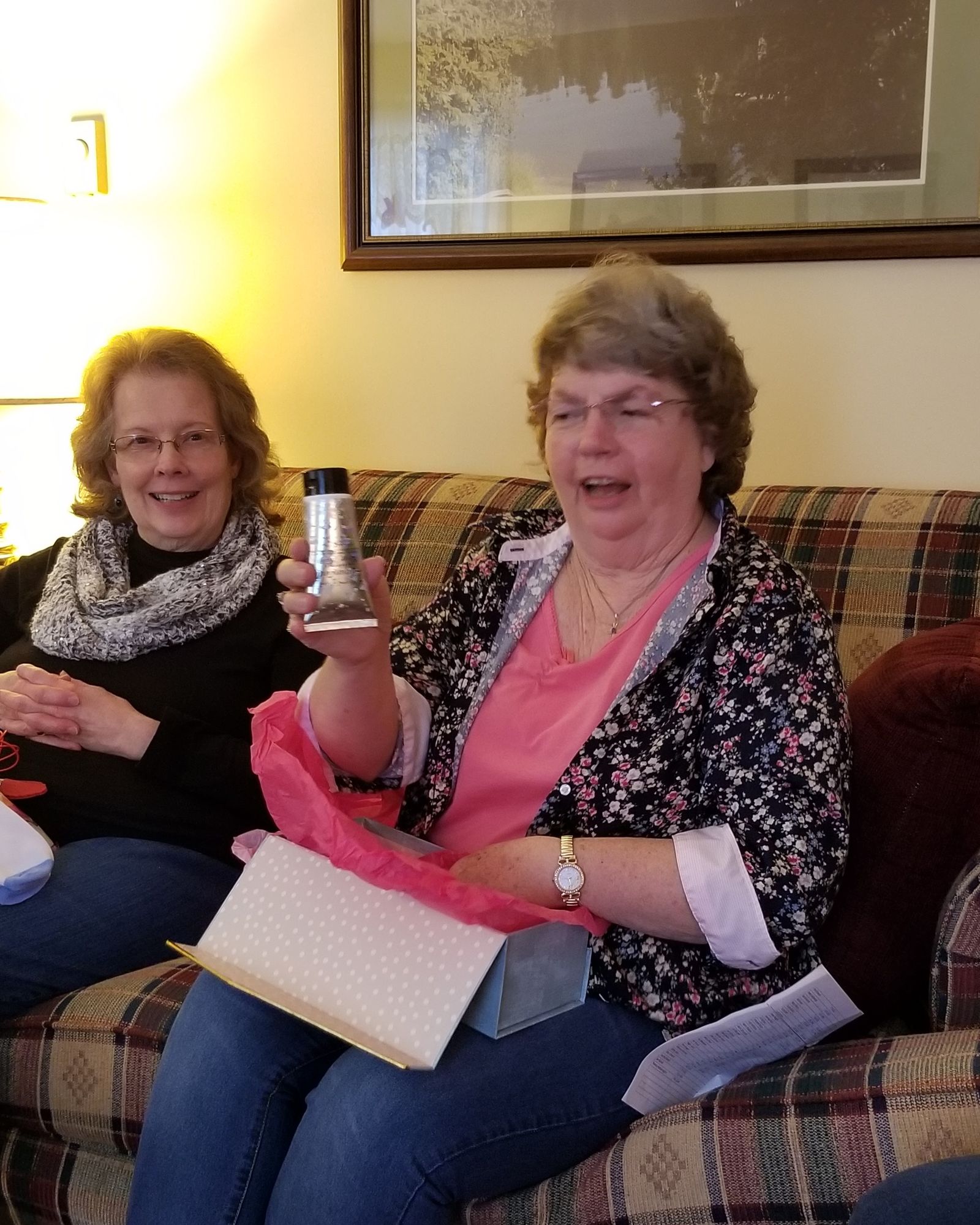 March 10- Creating Plant Markers
(Materials for 2 plant markers each are provided to each member. Bring your own 2" terra cotta pots if you'd like to make more.)
Judy W & Helen R will provide refreshments

March 24- Tour at Nanticoke Gardens followed by lunch out-TBA.
Meet in the UMC parking lot 56 Chapel Street OR West Windsor McDonald's at 9:30am and we'll carpool.
Thursday, March 26 at 7:00pm- Windsor Garden Group sponsors a program for the public titled Beneficial Insects with George Meindl. Held at Windsor Community House, 107 Main Street. Refreshments and door prizes will be shared. There is no charge to the public but donations will be gratefully accepted.
April 14- Betty's home, making Mason Bee Houses
April 28 Business meeting
May 5- Johanne's home for Plant Exchange (Perennials, bedding plants, house plants, seeds etc.)
May 12- Spring Clean up and Planting at Village Gardens
May 19- Mackenzie-Childs tour and lunch- Details TBA
June 9- at 11:00am- Spring Tea held at West Windsor Baptist Church
June 16- Peggy's home for Hyper Tufta pots
July 14- Garden Tours at members homes
July 28- Garden Tours at members homes
August 11- Business Meeting
August 28- Tour of Agricultural Dept at Windsor Central High School
Followed by lunch at Golden Oaks Golf Course
Sunday, September 6 at 1:00, Peggy's house for Annual Picnic
September 8- Business meeting and plant exchange
September 22- Bill Wallick presents Solar Farms and Energy
October 13- Business meeting, Election and Dues
October 27 at 11am- Sue B's home for Snowbird luncheon
November 10- Business meeting
November 24- Cookie Exchange
December 8 at 11am- Lynn's home for Christmas Luncheon
(January 10, 2021 at 4pm will be our Holiday Dinner at Golden Oak Golf Course)

2019 Archives
January 22- Windsor community house, make valentines for meals on wheels
February-12- Sue B's house- sock exchange
February 26- Windsor community house- business meeting
March 12- Co-op Extension Members and guests' program
Co-op Extension master gardener: "Starting Seeds "
March 26- Windsor community house- business meeting
April 9- Marie's house- Easter craft
April 23-- 6:30 or 7:00 pm Windsor community house- event open to the public
Co-op Extension master gardener Linda Svoboda: "Growing Edibles and Ornamentals in Containers"
May 14- Windsor community house- business meeting
May 21- Planting Day!
Peace Garden, Memorial garden, Post office plants
ALSO: Plant Exchange
June 11- 11:00 am- West Windsor Baptist church
Spring tea
Program: Backyard Beehives
June 25- 9:00 am depart for Ash Creek Herbs,
followed by lunch at Main Street Grill and Bakery, Afton
July 9- Peggy's house- business meeting
July 23- Members home garden tours
August 13-
August 27- location tbd- business meeting
September 8- Sunday -1:00 pm- annual picnic at Peggy's
September 10-
September 24- location- tbd-business meeting
October 8-landscaping with stone?
October 22-Sue B's house-Snowbird luncheon
November 12- Windsor community house- public event: holiday / fall craft
December 10- Lynn's house- Christmas luncheon